From battling on the front lines during hurricane season to being put to the test during a global pandemic, the Houston Fire Department is one of the world's most capable and resilient fire response and rescue teams. Houston is a port city with over 2,300 miles of waterways in and around the metropolitan area, which means the city's fire department (the third largest in the country) requires amphibious capabilities to assist those on the water in duress. Similar to a police department's SWAT team, the Water Strike Team is the elite arm of the HFD and its personnel specialize in swift water rescue. Nearly 20 fire stations within the HFD jurisdiction are in possession of watercraft apparatus. Whether it's flat-water boats, jet skis, or Zodiac inflatables, the HFD Water Strike Team has vessels for any situation that could possibly arise.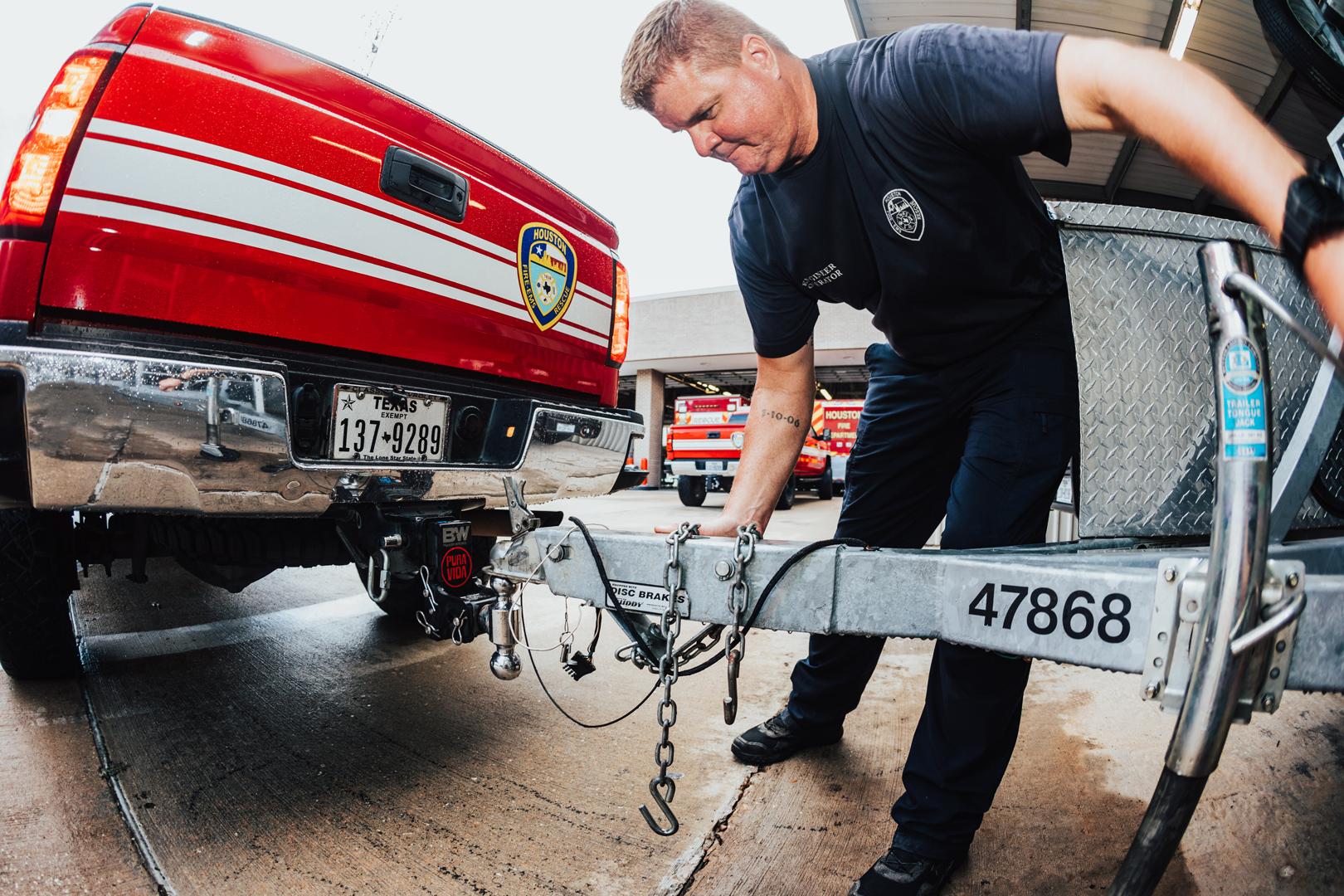 And there's only one hitch they prefer to tow their life-saving equipment with: the B&W Tow & Stow Adjustable Ball Mount.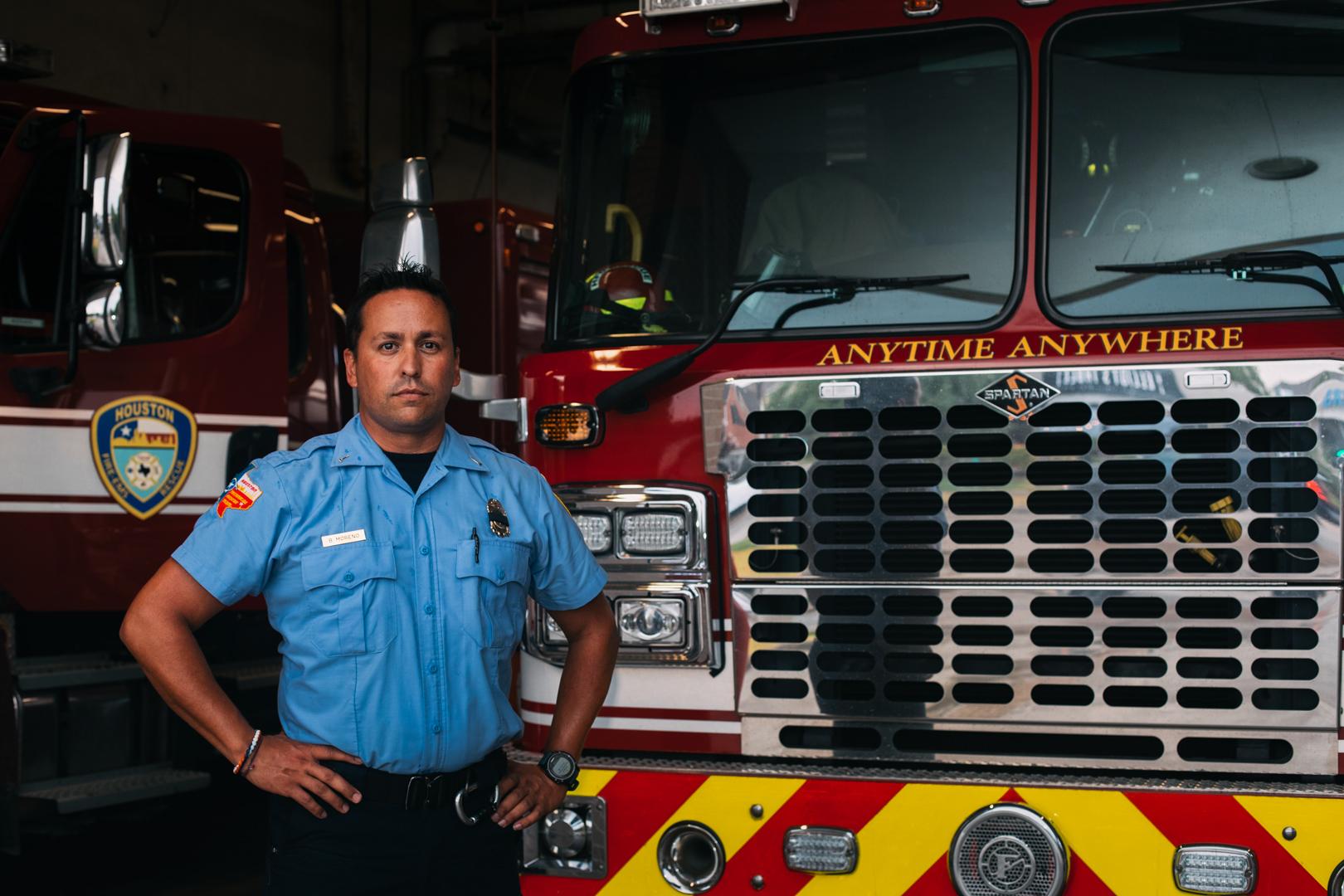 Beau Moreno, a captain and paramedic with the Houston Fire Department, is one of the Water Strike Team's leaders. He's also the decision maker when it comes to purchasing equipment, such as trailer hitches for the unit's vehicles.

"We rely on the Tow & Stow for a multitude of reasons. For starters, it doesn't matter what boat we're towing or what terrain we're driving over, the hitch can handle it all. We don't need to turn around to make sure our trailer is still attached to our vehicle–we know it isn't going anywhere. There's never a thought the hitch will fail," Beau stated in an interview before a morning training exercise. "We also use a wide spectrum of vehicles to pull our boats, and the adjustable drop allows us to use a single hitch for any vehicle in our fleet. With some of our vehicles being very long bodied, the stow away feature of the hitch helps with garage clearance and allows us to shut our fire station doors without having to remove the hitch. On top of all that, the hitch is dummy proof. Even if it's someone's first time adjusting it, it's so straightforward they can figure it out right away. It's the last hitch we'll ever buy."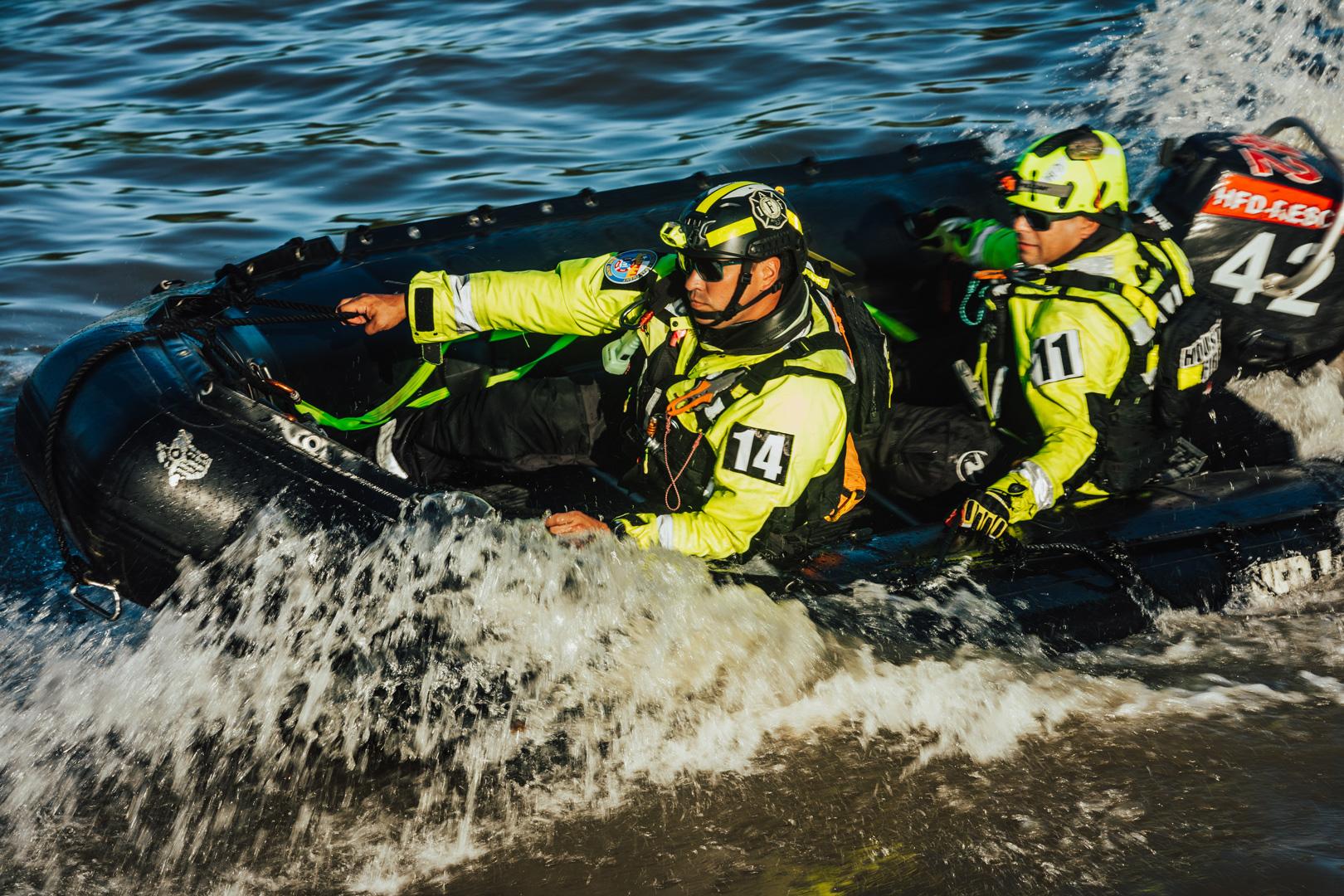 As an 18-year veteran, Captain Moreno has seen it all. During Hurricane Harvey, he and his crew spent days rescuing numerous Houston residents. He has also voluntarily deployed to assist during Hurricanes Irma, Sally, Michael, and Florence. Additionally, Captain Moreno has been deployed to destinations such as Puerto Rico to assist with FEMA hurricane relief efforts and to El Paso as part of a paramedic task force.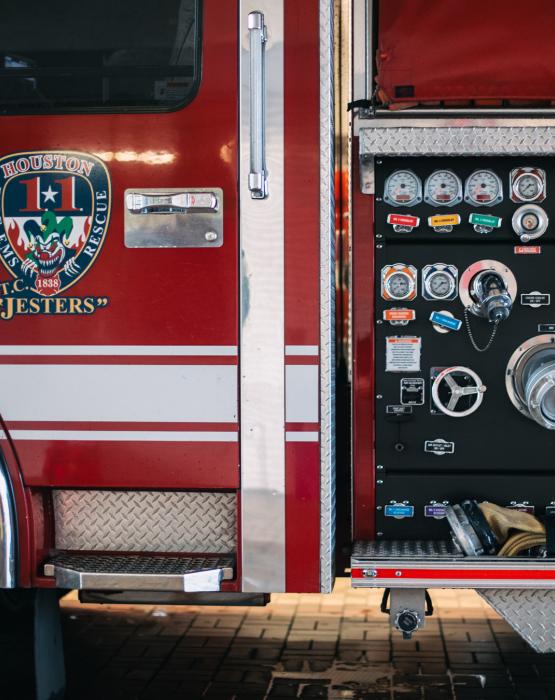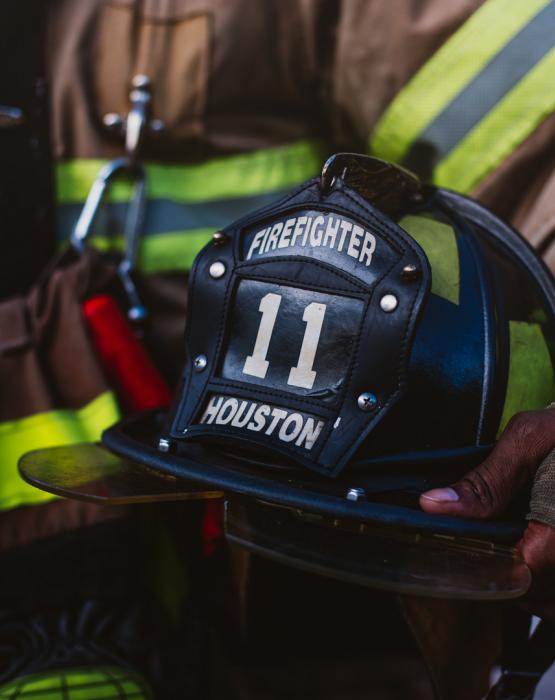 In El Paso, the task force worked 36 straight days during the heightened COVID months, assisting the overburdened hospital system. This type of resume is standard within the Water Strike Team. Some within the ranks were even deployed to New York City during 9/11 to assist the FDNY following the terrorist attacks that rocked the world.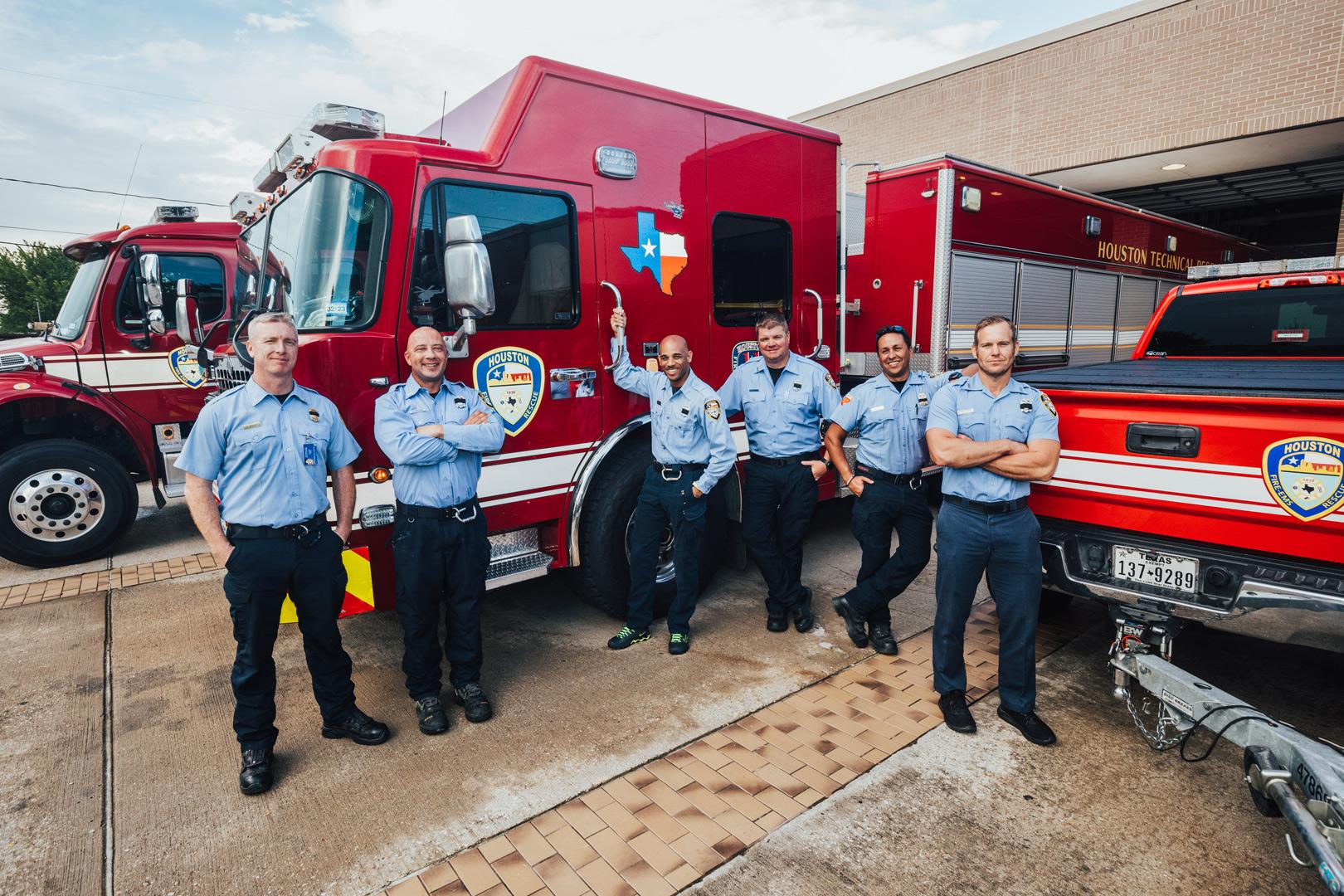 All members of the Water Strike Team are firefighters who undergo additional training in advanced water rescue techniques such as boat maneuvering, water survival, and high-water evacuations, among others. With nearly 100 members within this specialized group, the team is deployed when disaster hits.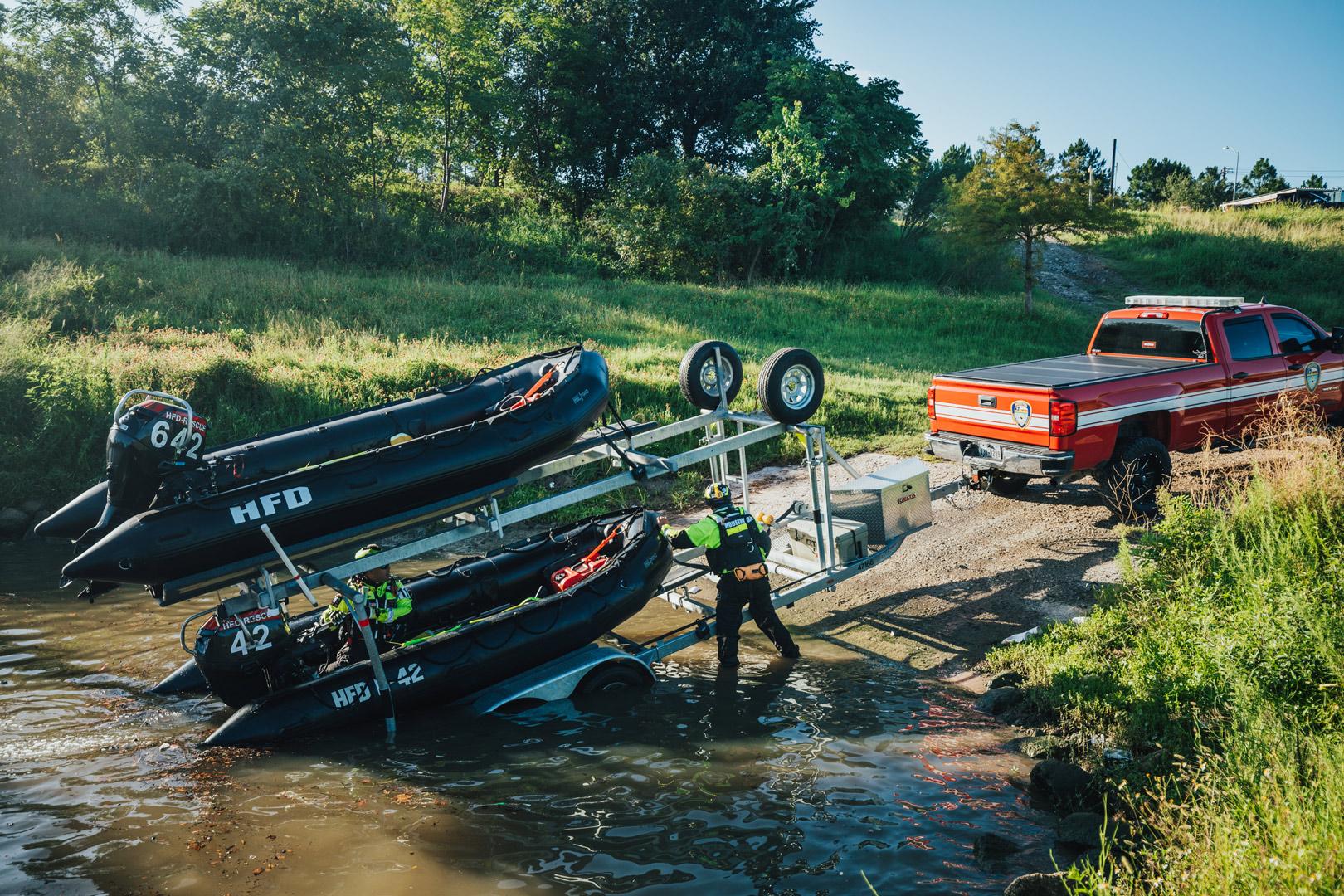 Due to Houston's geographic location within the Gulf of Mexico, the next Hurricane Harvey situation is not a matter of "if," but "when." Houston is well prepared for when that inevitable time comes. The men and women of the fire department's Water Strike Team have trained and prepared for every situation that a natural disaster could throw their way. And they possess a wide range of tools and equipment, like the B&W Tow & Stow hitch, that they know they can depend on, no matter what.