Swiftly gliding past jutting rocks and skipping through whorls of whitewater. Paddling to an improvised rhythm, running towards the rising roar in the near distance.
The cold shock of spray nearly as exhilarating as the imminent plunge.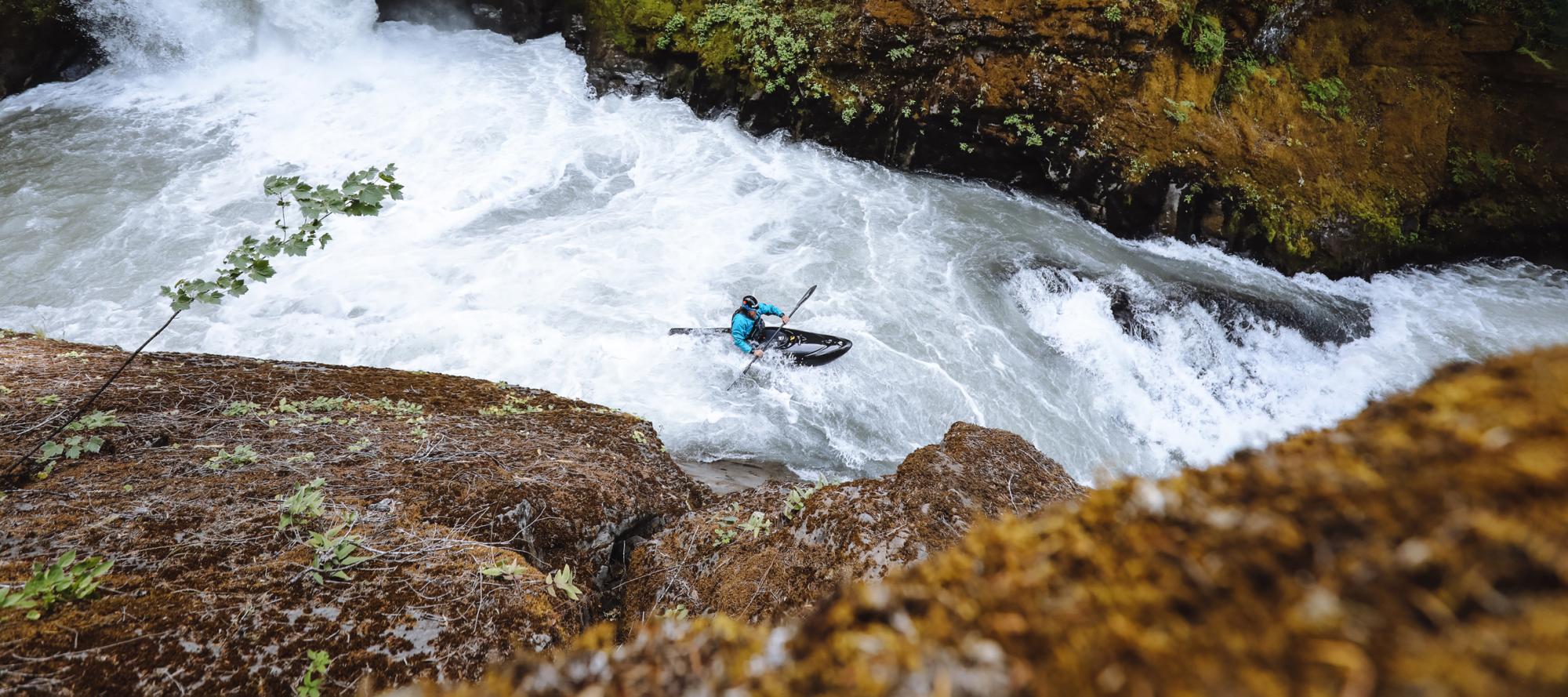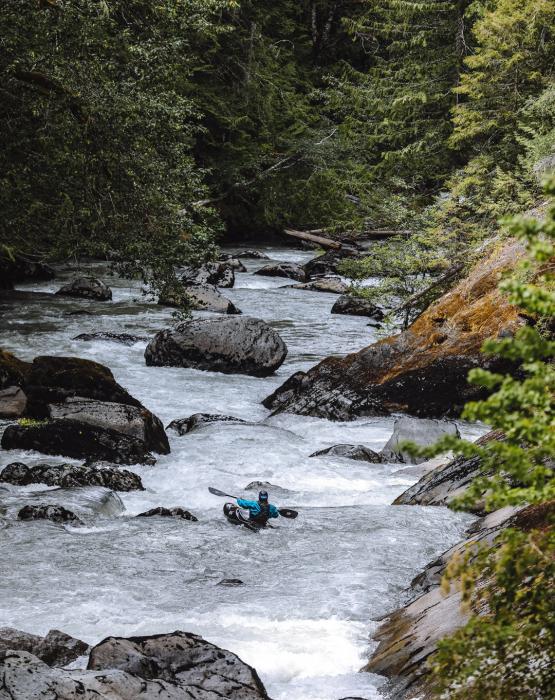 Light catches through the canopy as time seems to slow. A sense of calm preceding the drop into the falls.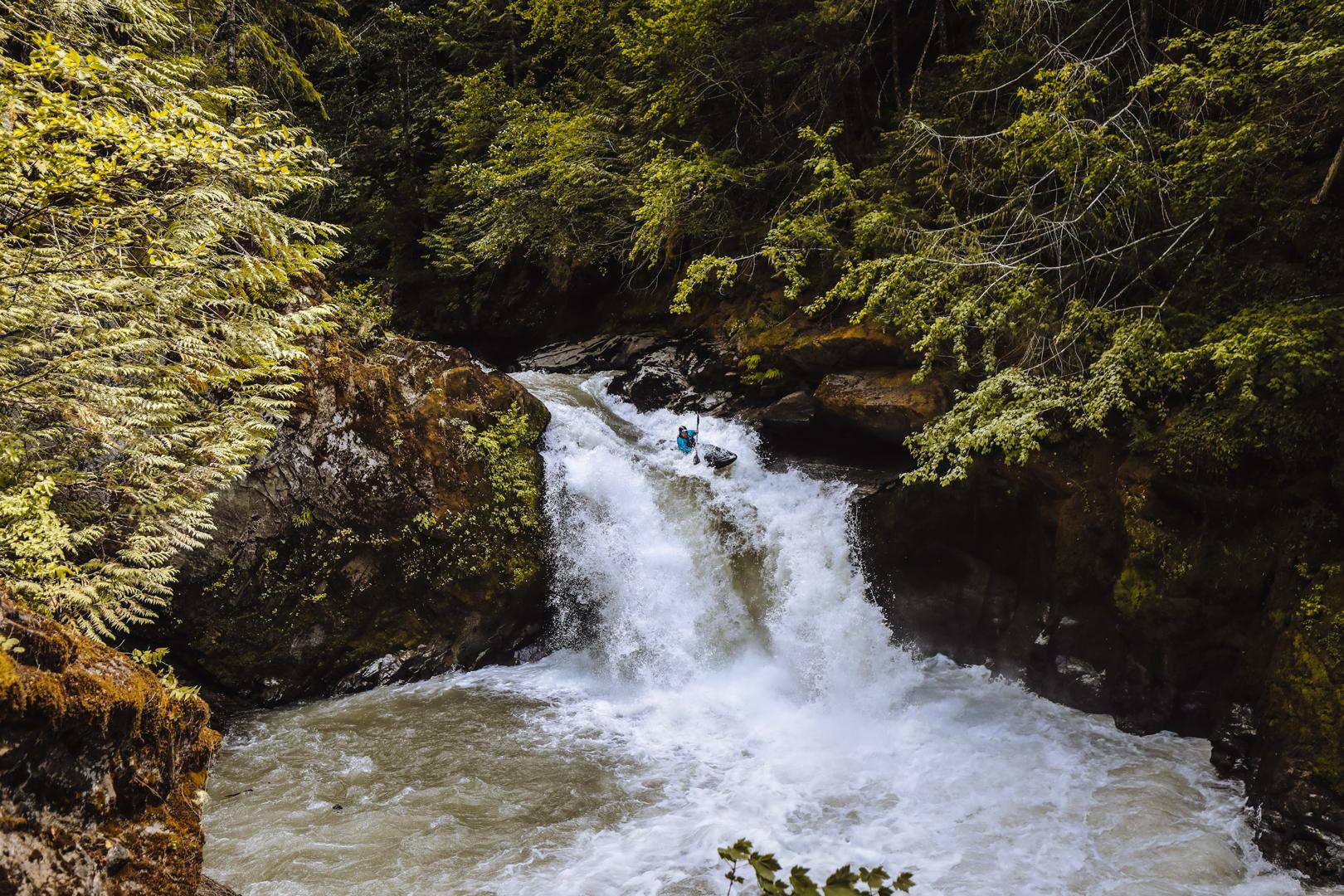 There is something to be said about stepping out boldly. Of accepting the risk of getting out there and living with no-holds-barred.
Ensuring that at the close of each day, you can look back with satisfaction before plunging headlong into whatever adventure lies in store tomorrow.
Appreciating your mortality. Savoring every moment. And being grateful for the experience.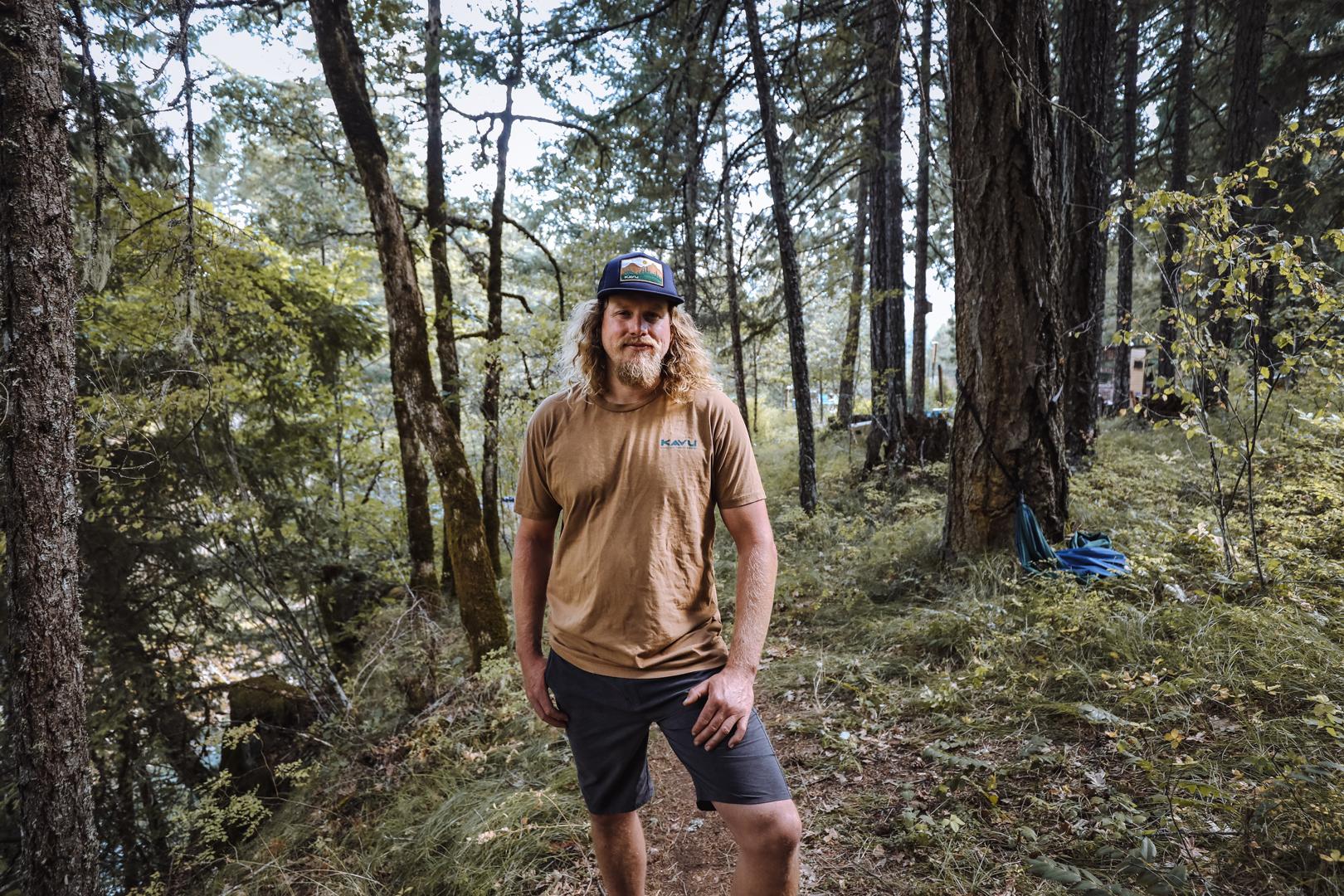 Whitewater kayaker, Tyler Bradt's adventure-filled life suggests that he settled into this mindset at a young age–seemingly determined to make his journey as full and wild as the rivers he runs.

To be able to live with the knowledge that death is present, that it's there, that none of us are getting out of this alive.

It really allows me to live more fully.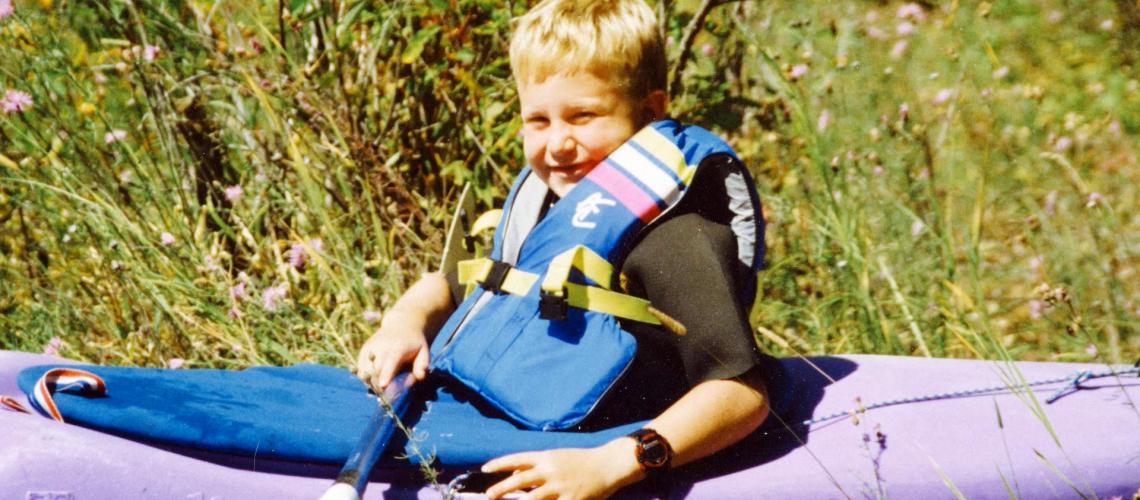 Tyler grew up with a love for the outdoors that was bolstered by the experiences he shared with his father, Bill Bradt.
Bill, who began kayaking when he was 50, introduced his son to the sport not long after when Tyler was just 6 years old. Bill saw the activity as a great way for the both of them to spend quality time together, just getting outdoors and making memories.
Over the next several years, the duo launched themselves enthusiastically into the whitewater kayaking world. And young Tyler appeared to be a natural.
With Bill's support and encouragement, his skills advanced rapidly. By the time Tyler was 12 years old, he was paddling Class V rapids. And by 15, he was receiving national recognition.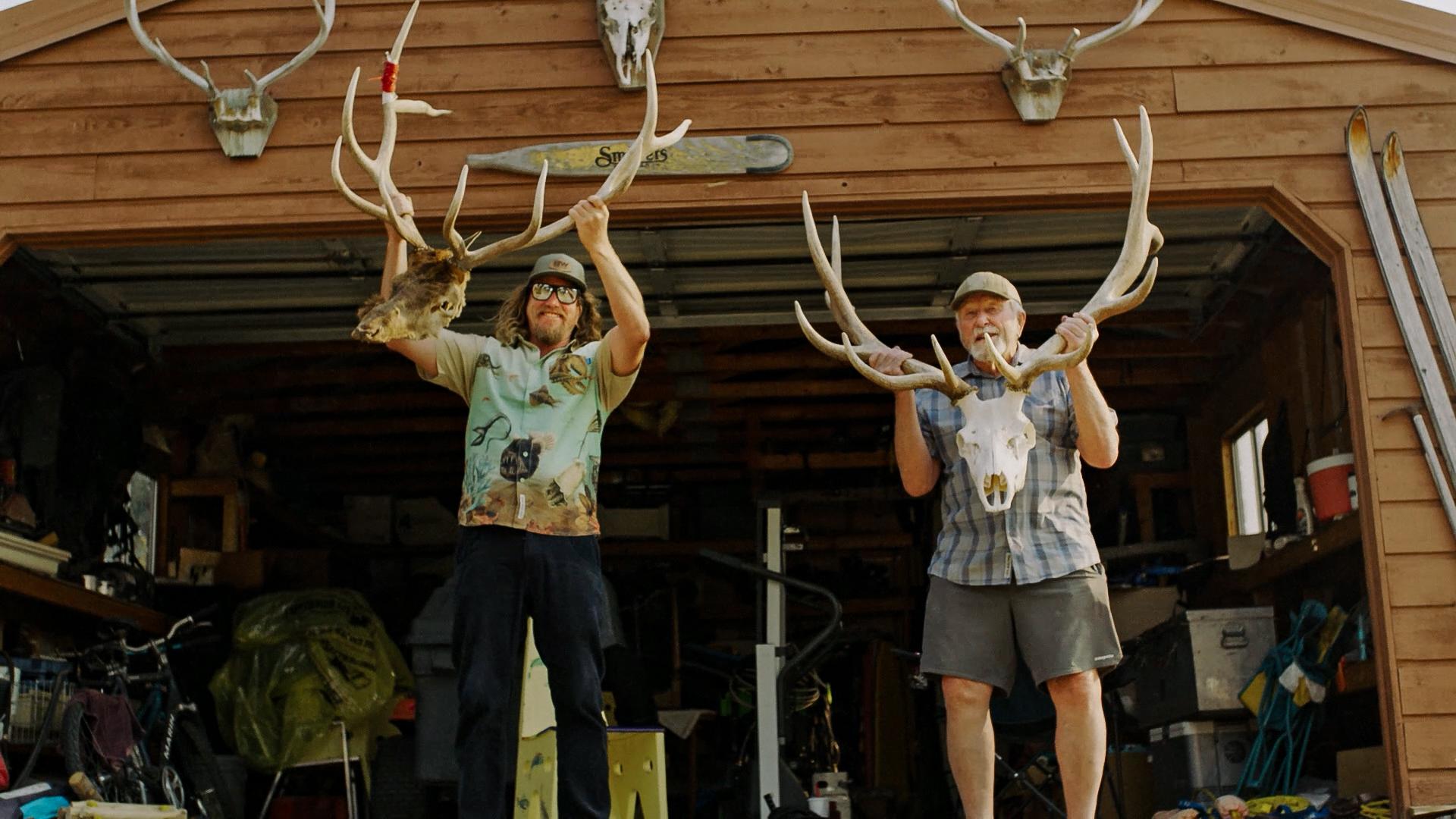 To have the opportunity to realize a passion at an early age is one of the greatest gifts that you could possibly be given.

If you are passionate about something, that is the path you should follow.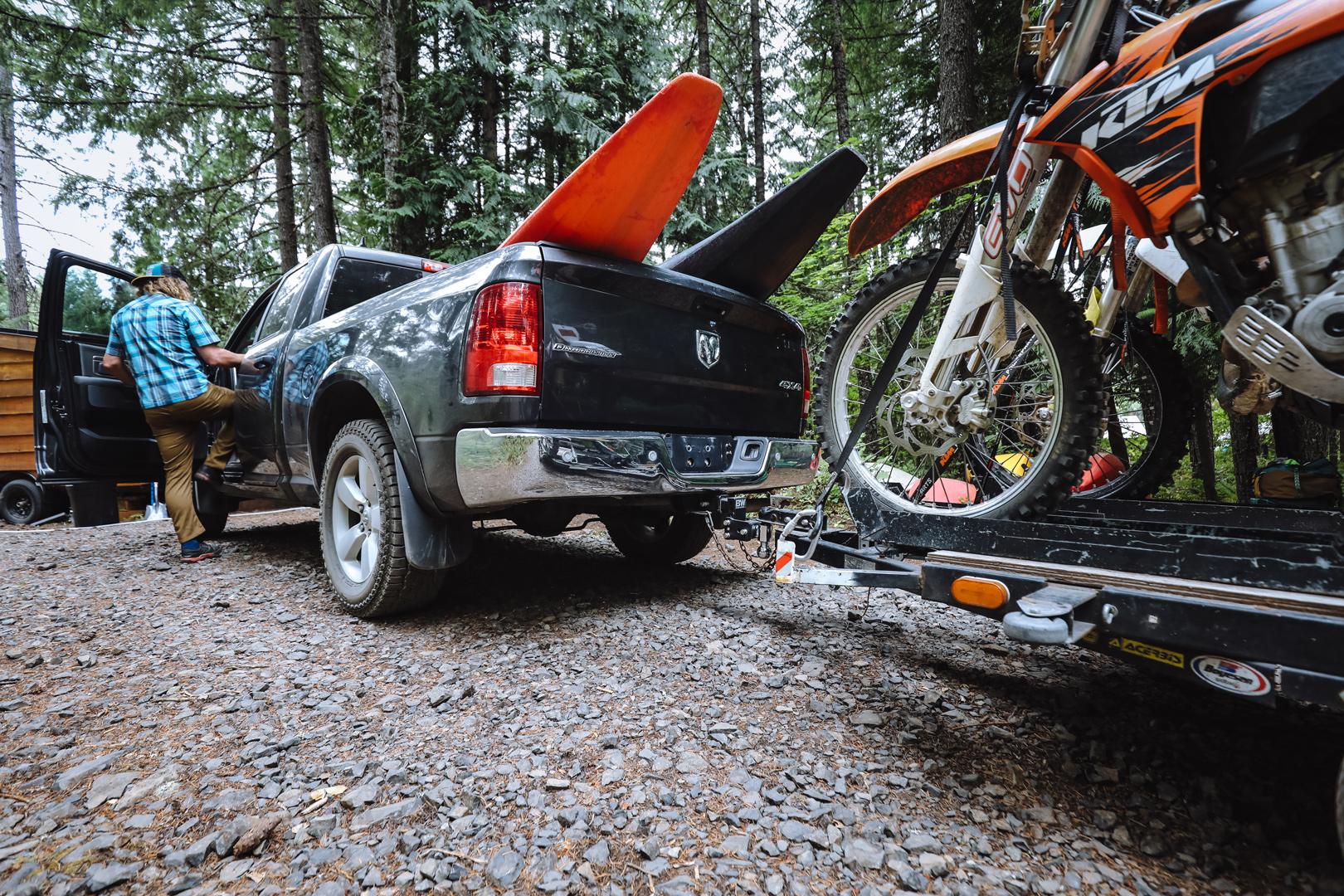 Kayaking took Tyler around the globe. Traveling to some of the most beautifully remote landscapes on earth, he was introduced to a worldwide community of adventure-seekers and like-minded friends who helped to inspire him to take his passion to the next level.
From leading paddling expeditions and dropping down waterfalls, to visiting remote islands as he and a crew of friends circumnavigated the world by sailboat–Tyler sought out as many new experiences as the world could offer him.
In 2009, Tyler added his name to the record books. Successfully kayaking Palouse Falls in Washington state and setting the current Guinness World Record for the highest waterfall descent in a kayak, an incredible 189 ft.
(Initially recorded as 186ft, his plunge down the falls was later remeasured at 189ft.)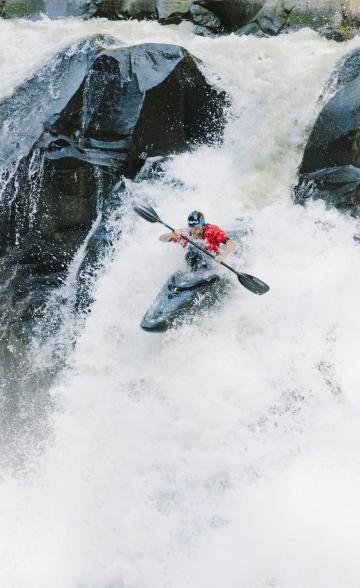 With a worldview stemming from watching how his father chose to live his own life, Tyler realized the importance of embracing risk as a part of living the sort of life that he desired.

I think that the chemistry of your brain changes and you become more risk adverse, the older that you get.

I certainly feel that a little bit but, for me, the way that I can combat that is to stay very current in what I do to keep flying, keep jumping, keep kayaking as much as I can.
Tyler has had a few close calls in his lifetime, the closest during a trip to Norway when he was still young. And more recently in 2011, when he broke his back going over Abiqua Falls.
But these close calls wouldn't hold him back. They would simply remind him of the importance of continually developing his skills while recognizing his current limits to keep doing what he loves with the people that he loves.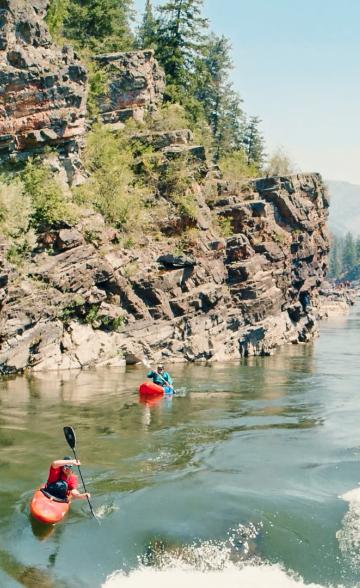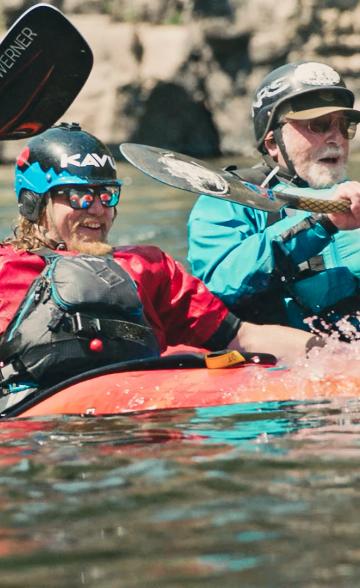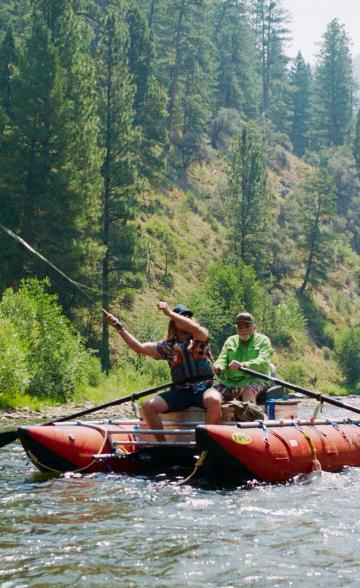 For me, the gain that I get from kayaking—the benefit of being able to do what I do and do what I love is—is worth dying for.

The point of life isn't, you know, to try to live as safely and as comfortably and as long as possible. Because all that can be out the window in a second.

The important stuff for me is to live life fully, be with people that are on that same wavelength, and live passionately with purpose and intention.

And, to me, that's worth everything.
Learn more in our short film, River Time, as we join Tyler and his father out on their home waters.